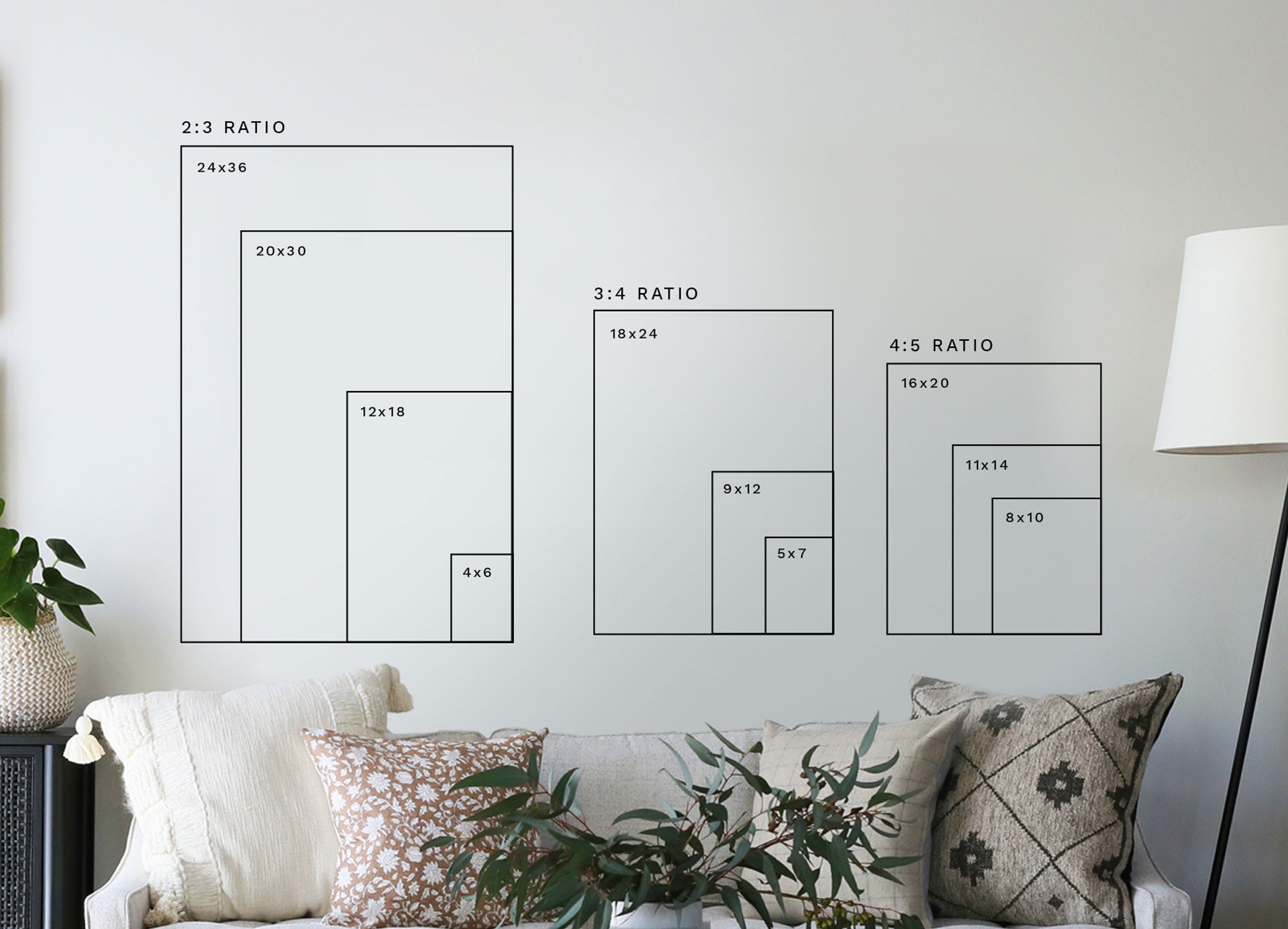 After purchasing your digital print, Juniper will email you the files to download and save to your computer. If you can't find the email, search for the subject line 'Download Your Print Shop Order' in your inbox and junk folders. The email will contain separate ratio options for the following print sizes:
2:3 - 4x6, 12x18, 20x30, 24x36
3:4 - 5x7*, 9x12, 18x24
4:5 - 8x10, 11x14*, 16x20
16:9 - Horizontal images will come with a 'frameratio' file for the Samsung Frame TV.
*may require a slight crop
We recommend downloading these files to a computer rather than a phone or tablet.

Once you have downloaded the file, you can simply print the image on your home printer, upload the file to the printer of your choice, or transfer the file to an external drive and take it into your local printer. All of our files are 25MB as most online printers will not accept larger files. All of our digital files are test printed up to a 24" x 36" for quality assurance. If you would like a larger size, please check out our oversized paper prints!

If you have questions about printing your digital download or if you need help choosing art for your home, ask Juniper! We offer FREE styling advice and we would love to help you choose art for your home.
Create Joy & Meaning through storied, personal spaces
If you have more questions, check out our FAQs, or shoot us an email at ask@juniperprintshop.com
Print Preview

Upload a photo of your space (or use one of ours) to see art to scale in your home.

Try Print Preview

Explore Our Frequent New Releases

We frequently add new and vintage pieces to our designer-curated collection of art prints.

Shop the Collection

Meet Our Artists

We are proud to work with a vibrant community of more than 40, female artists.

Meet Our Artists